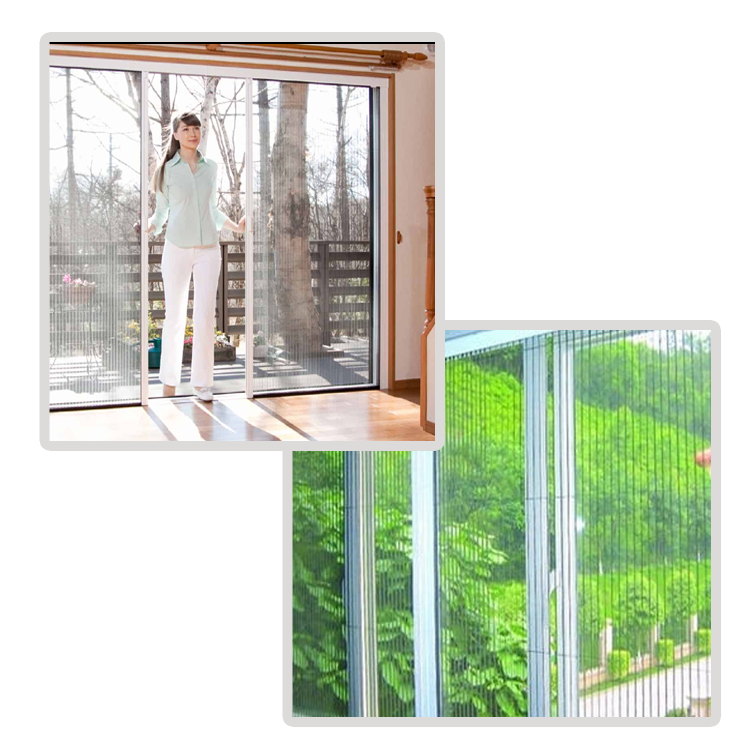 Welcome To Smart Screens Mosquito Net
Jai Netting Systems is a India's No. 1 Manufacturer , Supplier & Service provider of Insect Screen Systems. Jai Netting Systems Offer Wide Range Of Mosquito Net for Windows and Doors.
Our range of products includes Stainless Steel Wire Mesh, Fiber Glass Mesh, Insect Screen Systems, fly screen for doors & windows, Roll Down Mesh Systems, Pleated Mesh Systems, Barrier Free Door Mesh Systems.
Jai Netting Systems continuous commitment to deliver the highest quality products has made us the Worlds largest manufacturer & innovator in this segment. Our product development team utilizes a marketing driven approach with a keen ear to the needs and requirements of our customers and the markets in which our products are used. We focus on technology driven opportunities that offer a good fit toward the guiding principles of our company and with our distinct core expertise.
Experienced Team
7 Year Warranty
Instant Response
Jai Netting Systems is known as one of the top businesses in India that helped launch a new style by producing good looking Mosquito Net for doors and mosquito net for windows. Our cutting-edge creation makes it easier to stay flying insects like flies and mosquitoes out while allowing ample fresh air flow. Our products are ready to assemble in kits, including mosquito nets, parts/accessories, aluminium profiles, and other materials. They are made using premium quality materials and are flexible and simple to install. You may prevent mosquitoes with our mosquito net/mesh for windows manufacturers in Delhi NCR India.
By keeping our customers' aesthetics, way of life, and functional needs in mind, our Systems act as an effective filter against dust, insects, and other pollutants. A wide range of custom-made products is available for all types of Doors, Windows, UPVC, Wood, and Aluminum.
Jai Netting Systems (Mosquito net manufacturers in India), with 10 years of experience manufacturing mosquito net screens, manufactures a vast range of Insect screens solutions to prefer the best product. We offer several types of nets for all models and many choices, including Fiberglass Mosquito mesh doors, pleated mesh doors, Aluminium nets, Stainless Steel 304-grade Black color Nets. These can be installed on UPVC, Aluminium, and wooden frames & balcony. Our mosquito net for windows & doors manufacturers in Delhi keeps you safe from mosquitoes(insects).
We offer a wide selection of mosquito ne systems, including roller mosquito nets, pleated mosquito nets for doors/windows , velcro net for windows, fly doors that open, sliding mosquito nets, UPVC sliding nets, security mosquito nets, honeycomb blinds.